It wasn't long after the motorcycle was invented and mass produced that the McBride family embraced them with open arms.

Percy McBride opened McBride Cycle in Toronto in 1909 and the family business set the standard of how motorcycles were retailed and distributed. Percy was the first motorcycle entrepreneur who set up a network of dealers throughout Canada.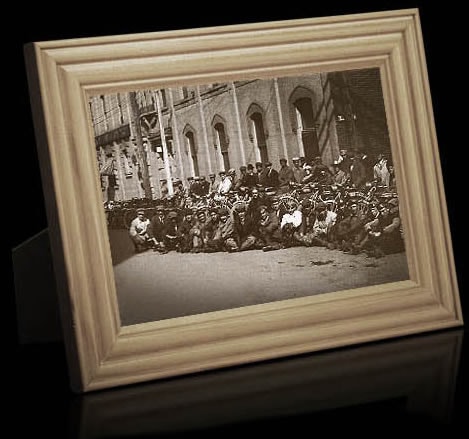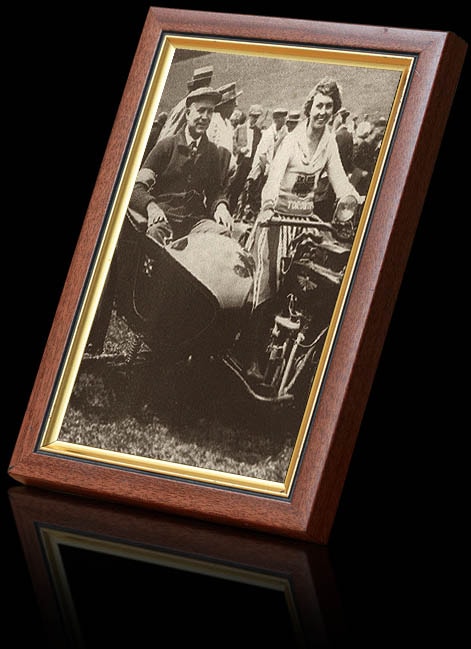 Anything that came into the country, he touched it. That's how influential he was. McBride Cycle grew exponentially and became even more influential within the industry by starting the first motorcycle parts catalogue that was mailed to customers.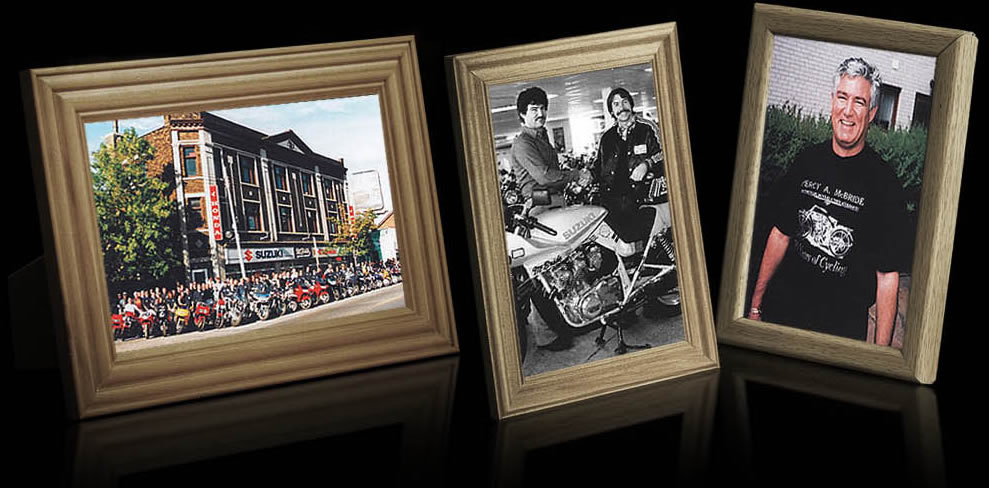 Percy's son Marty McBride began working in the shop in his early 20's, and continued working alongside his father until Marty eventually took control of the business in the 1960's. Around this time he began importing Japanese bikes into the country with remarkable success. Like his father before him, Marty introduced his son John to the family's obsession with 2-wheeled machines and in no time John became an avid rider, even avoiding getting a drivers license for several years after. John also worked alongside his father until, tragically, Marty passed away in the summer of 1977 and John was forced to take over the company at the age of 24. He set to work trying to maintain the standards his father and grandfather established. He travelled extensively to motorcycle shows both here and abroad in an effort to find world class products and he built on the family connection to motorcycle racing.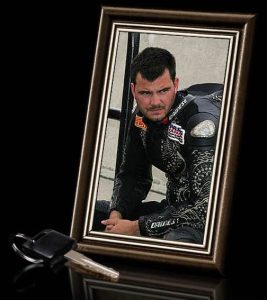 Racing became an important promotional tool for McBride Cycle, and John helped several top Canadian racers by providing the best products from around the world, such as Dainese, Spidi, Diadora and Daytona. He even assisted in the design of some of Dainese's racing suits by showing Lino Dainese a prototype suit that incorporated hockey pads as protection. John never took part as an active racing competitor, though his son Matt has embraced the family tradition wholeheartedly, rising through the Pro ranks of Canadian national road racing.
After a parting of the ways with other family members, John closed McBride Cycle's doors in 2006 and opened Riders Choice shortly after. "Riders Choice continues my passion of motorcycling, sport riding, track riding and racing," he says. "It maintains the McBride family themes of world-class products and passion. What sets it apart from other stores is my experience and dedication to bringing customers the finest products in the world."